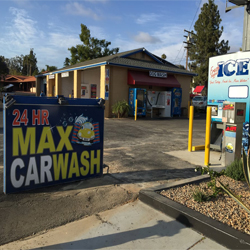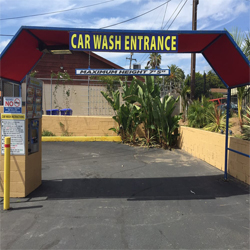 As a token of our customer appreciation, with every major service here at Eric's Precision Autoworks, we give our customers a free VIP voucher good for a FREE car wash courtesy of our friends at the 24Hr MAX Car Wash! This facility is more than a do it yourself destination as many assume, it houses perhaps the most state of the art drive thru car wash technology available today! As you enter the parking lot, proceed to the back and you will find the entrance with the touch screen menu. Simply insert the voucher we give you just as you would cash! You may then choose to have a touch-less wash, where no brushes will touch your vehicle, or you may choose a soft brush wash for it's superior cleaning ability! The choice is yours, courtesy of Eric's Precision Autoworks and 24Hr MAX Carwash!
We have some simple rules......
1.) NO COMMERCIAL VEHICLES WITH LADDER RACKS OR ROOF RACKS
2.) DO NOT USE THE WASH IF YOU HAVE LOOSE PARTS OR TRIM ON YOUR VEHICLE, ASK US FOR A REPAIR QUOTE FIRST!
3.) FOR TRUCKS, PLEASE HAVE NO LOOSE FLOATING ITEMS IN THE BED THAT COULD EJECT DURING THE WASH
And We've prepared some friendly tips......
1.) FOLD IN ALL MIRRORS AND LOWER ANTENNAS.
2.) IF YOU HAVE A REAR WIPER ON YOUR VEHICLE, WE RECOMMEND USING THE TOUCH FREE OPTION. (it's rare but we have seen some rear wipers stick in the machine's roller, and could damage the machine!)
3.) PLEASE WAIT UNTIL THE CAR WASH MACHINE IS NO LONGER MOVING BEFORE PROCEEDING TO THE DRIER.
Thank you again for your patronage, it is our pleasure to serve you!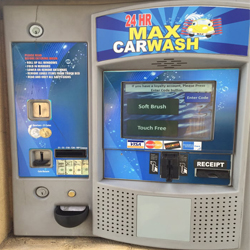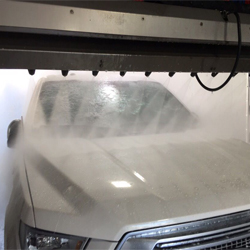 Insert ticket here!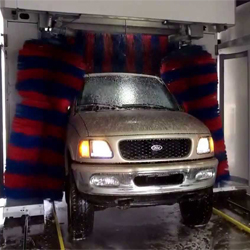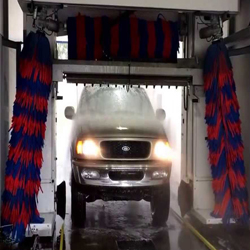 For more information, please visit:&nbsp
www.maxcarwashinc.com